Singing Valentines
Surprise your sweetheart and
say "I Love You!" with a Singing Valentine!
Do you want a Valentines present that she (or he) will remember for years? Picture a tuxedoed quartet showing up at your sweetheart's office, your favorite restuarant, or your home to deliver the most memorable Valentine ever! A Barbergators Chorus quartet will deliver love songs, a red rose, and a personalized card (and whatever else you provide) to your sweetheart on Valentines Day!  Contact us for more information.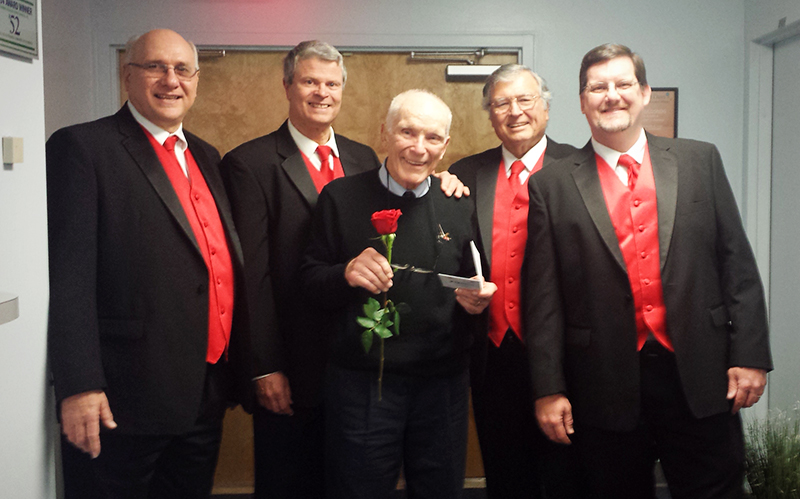 We will deliver:
Two love songs for your sweetheart by a Barbershop Quartet!  
A beautiful flower
A personalized Valentine's Day card
A digital photo with the quartet
Delivery to home or office or anywhere in the Gainesville area 
All for just $50
​
Or call the Valentines Hotline at (352) 358-1131 to find out what times are available and place your order.
Singing Valentines will be scheduled on Tuesday, February 14, 2023 into 2-hour windows.

We will do our very best to arrive as close to your desired time as possible!

Payment options will include cash, check, and credit card.