Community Involvement
Helping Hands Clinic - 2022 Summer Show
July 2022 - On July 23rd, the Barbergators Chorus and the Gainesville Harmony Show Chorus joined voices to present their joint summer "For the Longest Time".  On Wednesday, the members of the Barbergators Chorus presented over $850 raised at the show to Helping Hands Clinic.  
For this summer show, Barbergators President, Dave Jacobs, asked the show committee if they could raise money for the Helping Hands Clinic.  "During the shutdown, we talked a lot about how we wanted to do more than just sing in the community. We wanted to make a difference in our community, to make lives better doing what we love," Jacobs said. "It's becoming part of our mission to use our talents to make the community a better place, so we were thrilled that the GHSC members supported the idea as much as we did."  

Grace Marketplace - Christmas Show
December 2021 - For our first public performance since the start of the COVID pandemic, the Barbergators Chorus made our Christmas show FREE to the community!  Instead of ticketing the event, we asked the audience to donate to Grace Marketplace and their homeless shelter and services. Thanks to our wonderful audience, we collected over $1,200!  The chorus took care of all expenses, so 100% of the proceeds benefitted the homeless in our community.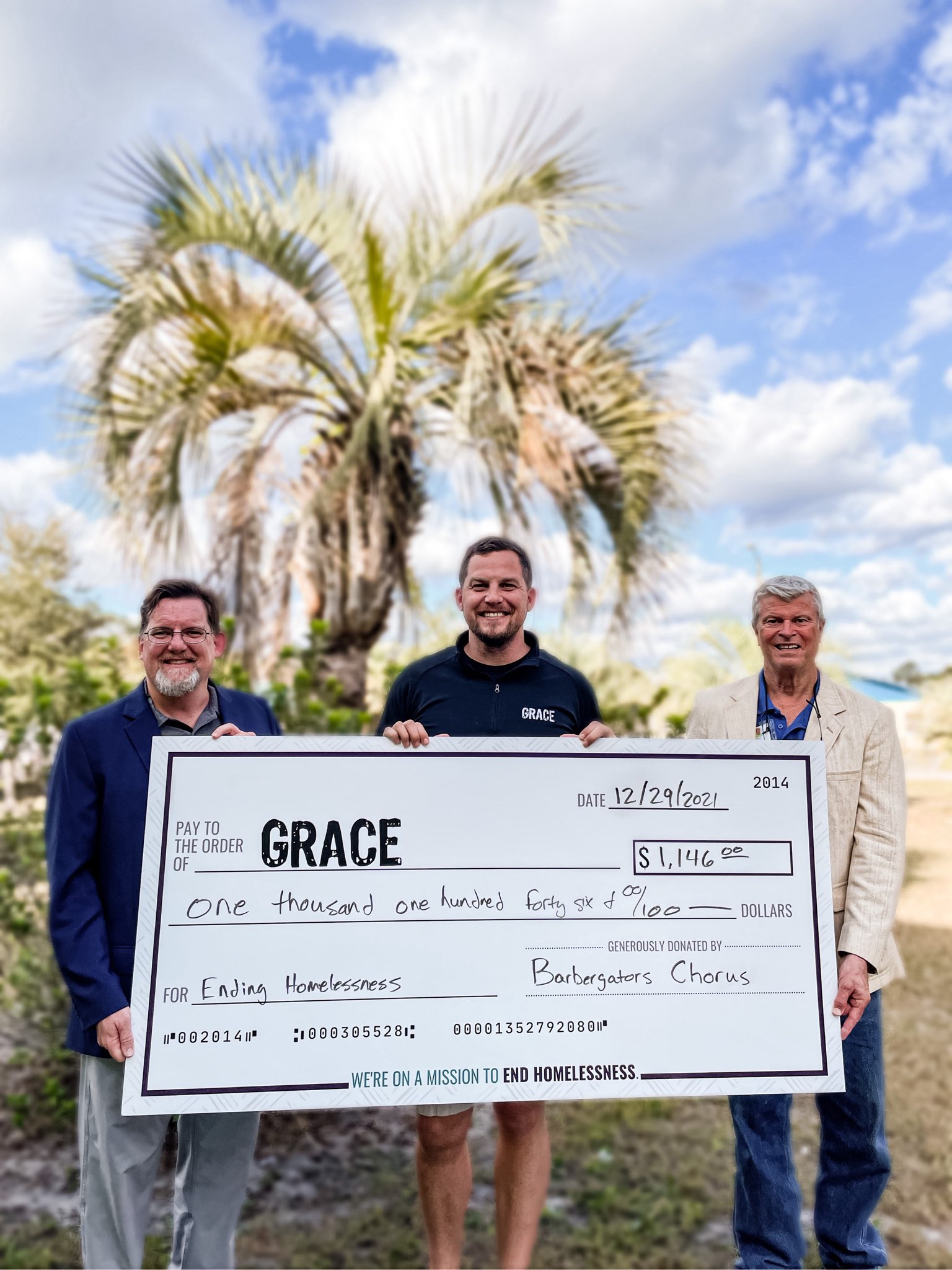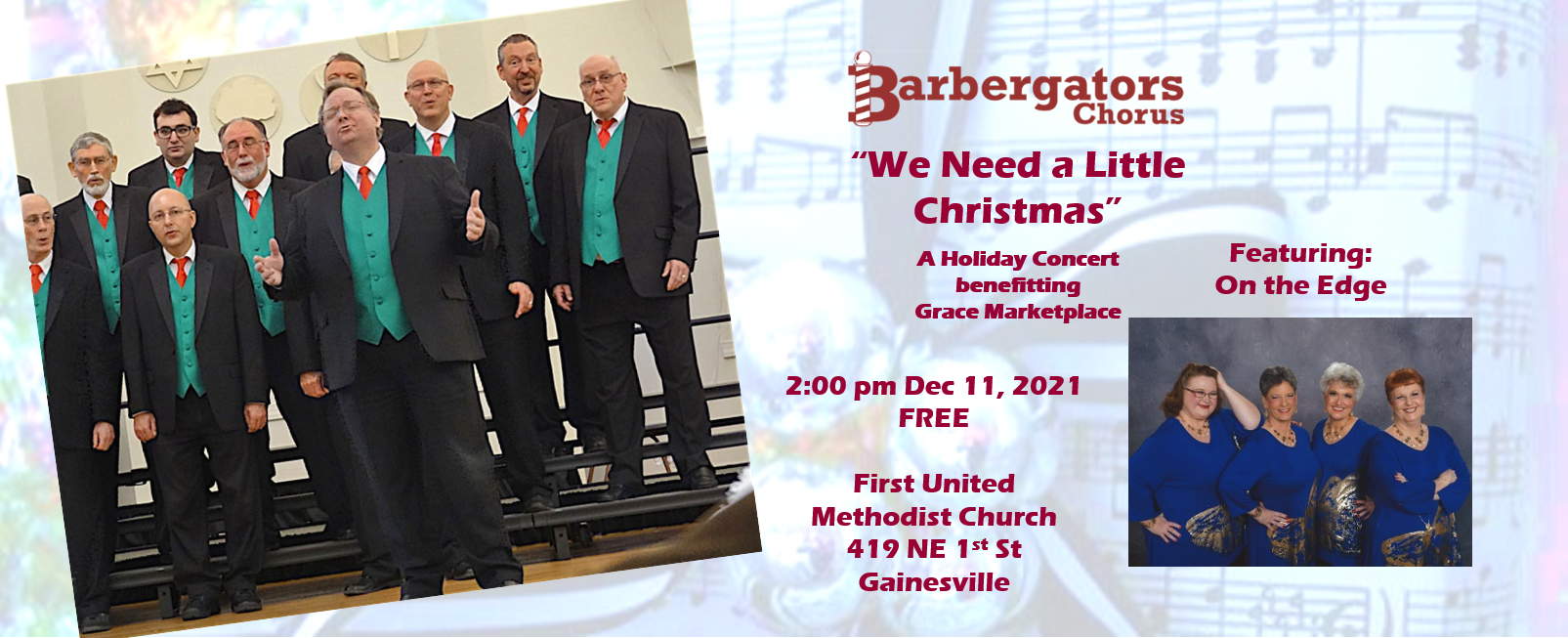 Shands Children's Hospital
Several of our members are also staff or faculty at the University of Florida, including several with UF Health.  We have physicians, research scientists, IT, and other staff.  Because of this, we have a natural connection with Shands Children's Hospital.  The chorus performs as part of the Arts in Medicine program, and we regularly entertain kids and families at monthly "Ice Cream Socials" on the pediatric wing. Led by Dr Bill, we often tour his patients rooms with him on baritone!